About us
Aquaculture Consultancy & Engineering, or ACE is established in 2005 by the current director Ir. Remmerswaal. The company is based in Mill (Noord-Brabant) in the Netherlands. ACE started more than a decade ago with two graduates from Wageningen, but now consist of a large team of professionals.
ACE started as an aquaculture consulting company. Through the years the activities have shifted towards the design and construction of fish farms and fish farming equipment. ACE operates from two offices and two workshops in Mill. The workshops are fully equipped for design and production of plastic and stainless steel products.
Designing of fish farms and -equipment is done by a team of engineers that work with state of the art software. The workshop works hand in hand with the engineers to optimize the final products. In this way we are able to make custom-made designs and work fast and flexible. The building and designing of reliable and energy efficient fish farms is one of the main focusses of the company.
Projects can be supervised from the initial drawings up to farm completion and training of staff. For the large projects abroad, we work with local construction companies and a local work force. During the years ACE has done numerous projects and studies in different countries in the world and gained a lot of knowledge about a wide variety of fish as well as various other aquatic species.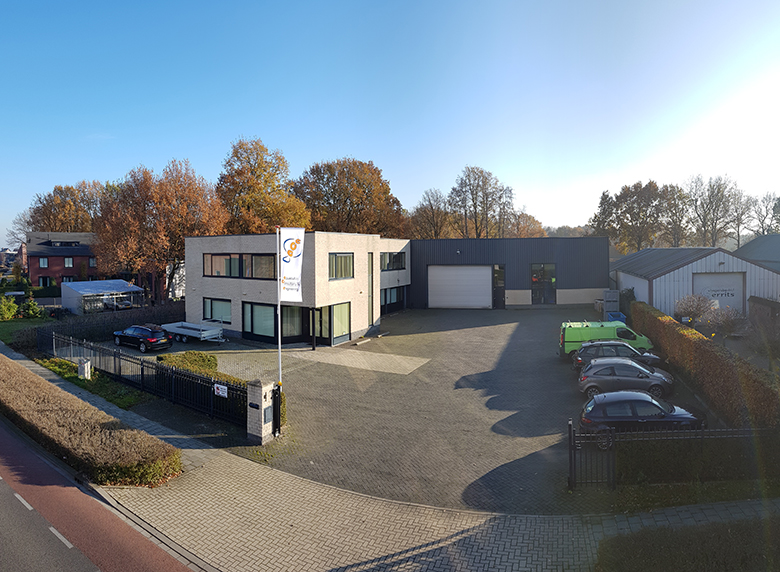 Mission
Our mission is to design and construct efficient and reliable Recirculation Aquaculture Systems (RAS) to facilitate farming of tasty and healthy aquatic products, with minimum impact on the environment.
The Recirculating Aquaculture Systems (RAS) technology is relatively young, accordingly there is still room for optimisation. We are always on the hunt for beneficial new technologies and insights to improve our services and products. Therefore, a lot of energy and resources are invested in Research and Development (R&D). Through the years this strategy has resulted in a range of specialized fish farm products.
Company sheet
General terms and conditions of sale